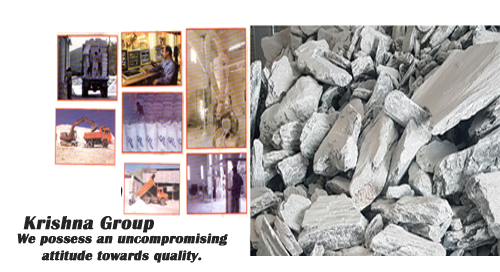 Welcome
to Krishna Group
Krishna Group is one of the group of professionals in Indian market since 1992 having activities like mineral manufacturing, contract manufacturing of pharmaceutical products, trading of chemicals as an authorized agent.
We possess an uncompromising attitude towards the quality of the products. With the efforts of our team, we are able to offer to customers their desired products within their budgetary constraints.
50 years of experience

Krishna Group is considered as one of the quality conscious manufacturer of minerals and consistent supplier of poultry feed products & chemicals.
Business Type:
Minerals Manufacturer Chemicals Authorized Agent Exporter
Export Percentage:
10%
Sales Volume :
350 Lakhs
Year of Establishment :
1992
Export Markets:
UAE ,South East Asia, Europe
Production Type :
Semi-Automatic
Manufacturing Minerals
Contractor manufacturing of pharmaceutical products
Authorized agent of chemicals
Top Quality